Regularly prescribed by physicians and physical/occupational therapists for their patients with neurological conditions.
Regularly prescribed by physicians and physical/occupational therapists for their patients with neurological conditions.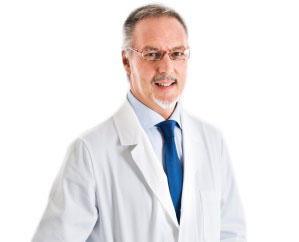 Neurologists
Detailed information on Medicare/insurance coverage, prescribing, ordering, and samples.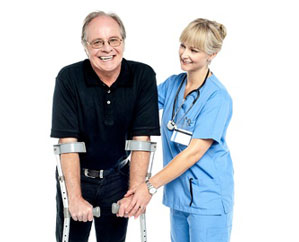 Therapists
Detailed information on Medicare/insurance
coverage, ordering, clinical videos, and trials.
I just received my my U-Step II. Thank you, thank you and thank you!  This is one of the nicest designed things I have ever seen.  It is something designed by a Swiss watchmaker.  It is a piece of art.  I am really thankful for this walker – I thought I lost my ability to walk.  I got it back! Thank you!
My wife Harriet has Parkinson's Disease. My wife had been having balance problems and many, many falls.  She was a frequent emergency room visitor with black and blue marks over one side of her entire body.  She had suffered 3 broken ribs and a fall in the bathroom where she hit her head and took four staples to close the wound. Then in August of 2015, we got the U-Step Walker… She doesn't go anywhere without it in front of her It's a part of her life, of our life.  There has been no falls since we got the U-Step Walker. The U-Step Walker literally saved her life.
I have had Multiple Sclerosis for 20 years now, and the improved U-Step II was perfectly designed for people like me! … It has the stability I need to prevent falls, zoom around and the turning radius allows me to get out of tight areas….This is something I highly recommend to anyone with balance issues. Thank you for a great design.
I have Ataxia, and I knew that I was needing something because I was having a lot of trouble getting around outside. I was avoiding doing things outside with friends and family because of the ambulatory issue. Now that I have the U-Step, I am more active outside. Over the weekend I participated in my first 5K. I walked, but I made it the whole way! It has had a profound impact on my outlook. Thank you so much for creating this amazing aid!
We just got [our UStep walker] today, we've had it for about 3 hours, and my husband is already in love with it…He can already tell he's standing straighter, and using muscles in his legs that he wasn't and to feel engaging before with the old walker. He's confident that it will help him rehabilitate to walking easier and better for longer periods.
Thank you for making such a wonderful product and for being so helpful and courteous and friendly. Our experience with your company has been 100% positive.
We highly recommend the U-Step II Walker. My husband has early onset progressive Parkinson's disease and is at high risk for falls.  In the past he has owned 3 different type walkers and we have found the U-step II walker to be by far the best walker available for its ease of use, comfort, and stability in preventing falls. Love the fact it has an adjustable tension control to add more resistance if needed and that the user must squeeze the brake lever in order for the walker to move forward.  These great features prevent the walker from going too fast while allowing user to maintain full control at all times. It also folds up flatter than other walkers for ease of transporting.
My dad has Parkinson's and used the U-Step walker for the first time at a rehab facility when he was recovering from pneumonia. The physical therapists told us that he was much better making turns using the U-Step. They let us try it out at the house when he came home. He liked it so much and maneuvered so well with it we got one for him. It is lot sturdier than a standard walker so it helps him tremendously with his balance and stability. The U-Step walker has been the best thing we have found to keep my dad safe and to prevent him from falls.
My husband has been using a U-STEP II walker for the last three years. It has literally kept him out of a wheelchair.  It is well built and extremely versatile. We are ordering a second U-Step so that we can keep one in the car for long walks and for visiting friends. I highly recommend purchasing a U-Step if you are concerned about mobility. It is an excellent product and has increased our quality of life.
Our patented U-Shaped base is ultra-stable.
It surrounds you and braces you in every direction from falling.
The innovative wheel configuration makes the U-Step 2 highly maneuverable and allows it to turn around in 29 inches, compared to 50 inches for most other advanced walkers.
The advanced control features, including the reversed braking system and the rolling resistance give you the confidence you need on your feet.

Call us for new Medicare Coverage Information : 1-800-558-7837
or